Se c'è la luna nuova e la luce è saltata, il buio è pesto. A Praiano non capisci più dove finisce il cielo, quali siano i ricami del mare e quanto brillino le stelle.
Per trenta notti ci siamo sedute su panche intrecciate con vimini, abbiamo sorseggiato tisane, imbevuto l'aria intorno a noi d'erba. Abbiamo provato a ricostruire le nostre carni. Nel silenzio ci siamo prese una pausa.

Albe e tramonti di Praiano è il libro nato dalla the artistic residence of the visual artist and writer Giulia Crispiani and the curator and independent researcher Michele Bertolino at Casa L'Orto, the residence of the LeWitt family in Praiano on the Amalfi coast, between November 15 and December 15, 2021.
Starting from the territory and the meetings that took place during the month on the coast, Giulia and Michele's idea was to map Praiano from an emotional point of view, tracing those places they discovered were essential for them and for the community.

Albe e tramonti di Praiano è infatti un libro che parla di legami, di costellazioni, di cosmologia, di etica, di cura, di politica affettiva e psicogeografia.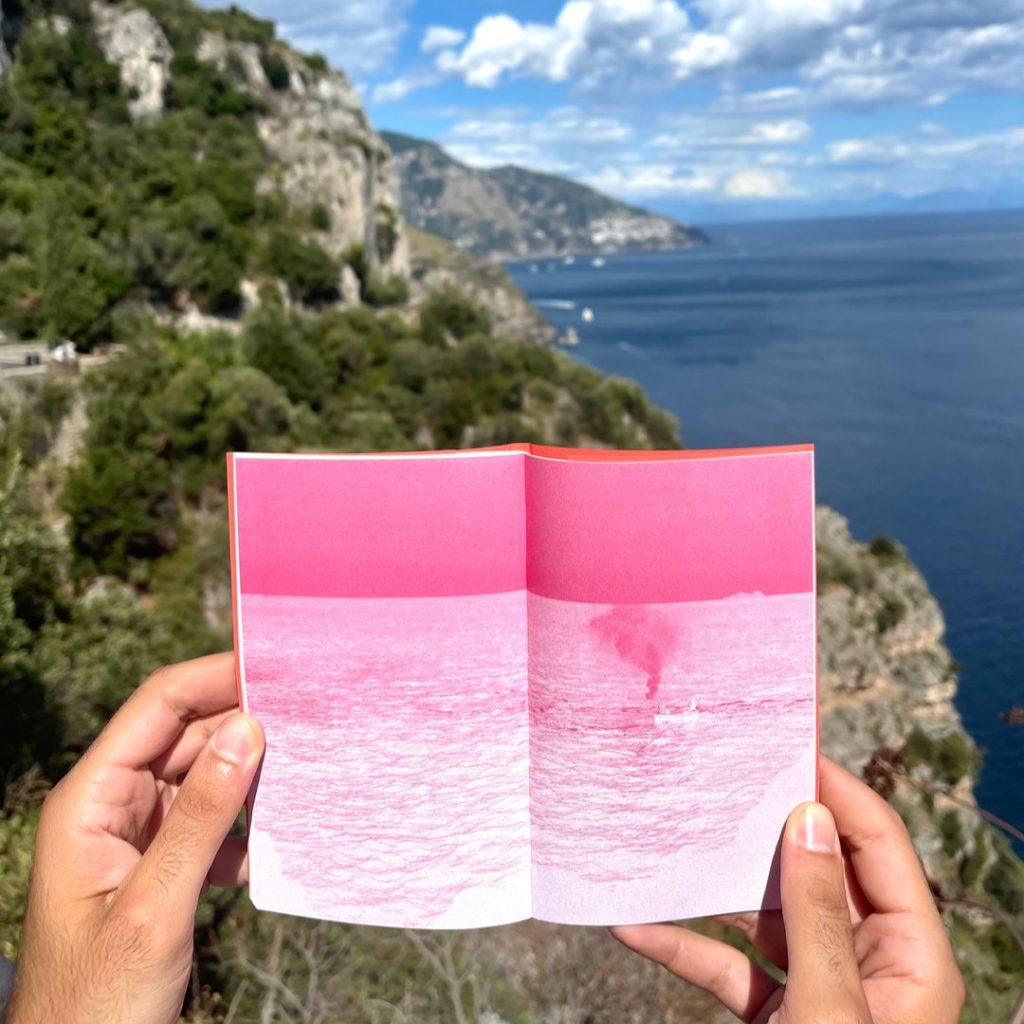 It is also a tribute to the book "Sunrise and Sunset at Praiano" by Sol LeWitt published in 1980, a collection of medium format photos of literal observation of the sky of Praiano, with its infinite sunrises and sunsets that are different every day.
Non siamo che casse di risonanza, raccoglitrici di conchiglie. Nel saliscendi ci hanno indicato costellazioni, una cosmologia che ci tiene insieme. Compagne di utopie.
Non siamo che dedica d'amore, tessitrici di monili. Tra gli inchiostri premuti a forza nella pelle ci siamo tatuate l'odore. Cantiamo insieme. Mare mare mare voglio annegare.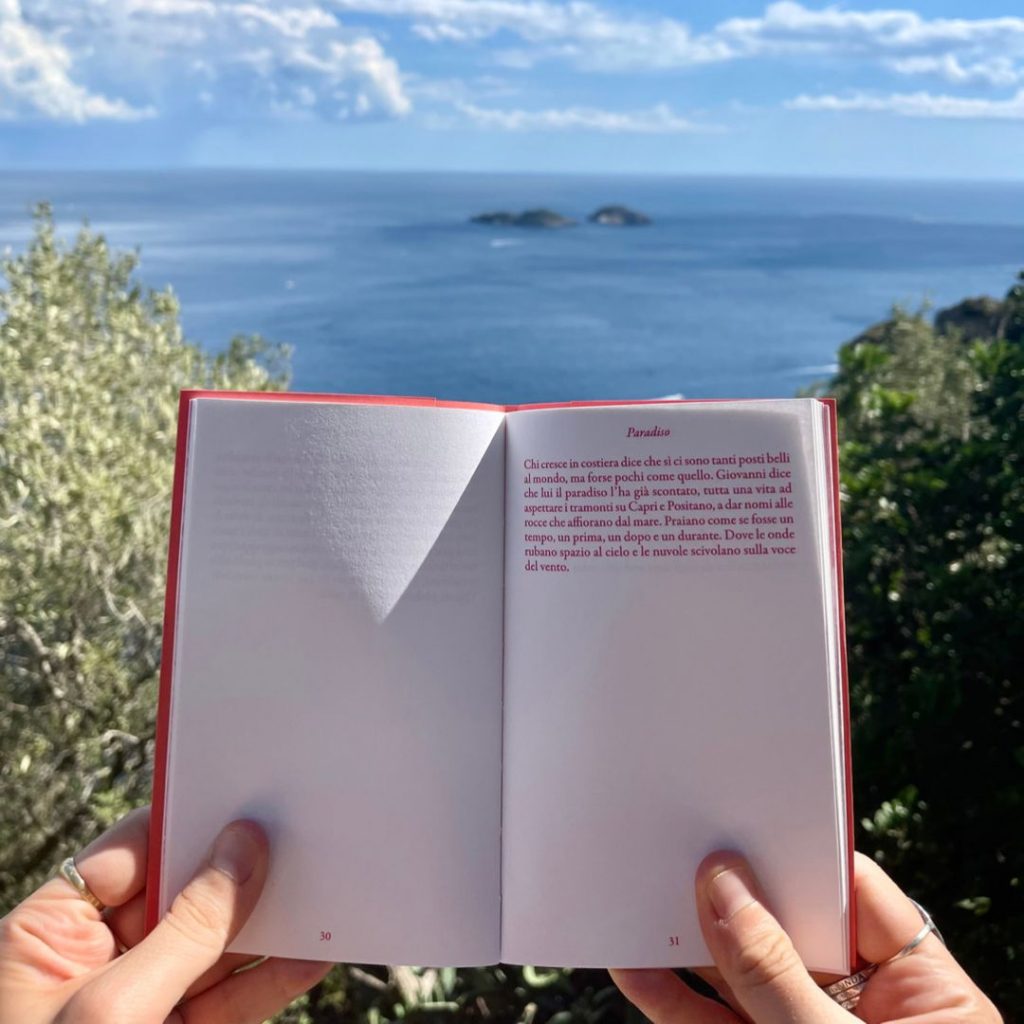 You can by the book here on the Oreri - Iniziativa Editoriale website, or you can write to info@mareartproject.com to book it and come and visit us in Praiano!


Il libro è stato prodotto da
Marea Art Project (Imma Tralli e Roberto Pontecorvo)

Si ringraziano
Carol LeWitt e Casa L'Orto
Stefano Collicelli Cagol

Design of Federico Antonini
Texts of Giulia Crispiani e Michele Bertolino
Circulation of 500
Printed by Grafiche Veneziane
June 2022

Pubblicato e distribuito da Oreri – Iniziativa Editoriale
ISBN 979-12-80674-09-8


Con il supporto
del Comune di Praiano e di Carol LeWitt